We're all on a journey.
Aug 24, 2023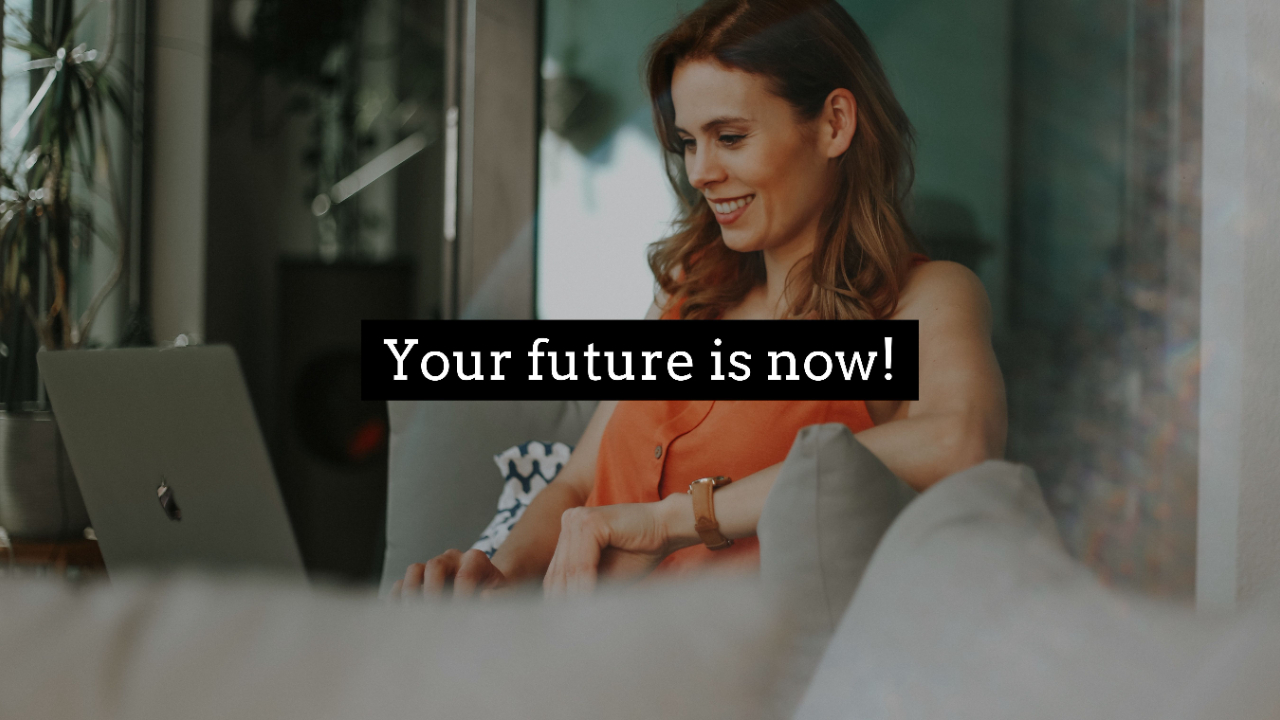 Welcome to your future.
As investors/founders who are full of faith and spirit-filled, we're all on a journey to a proverbial Jericho, a dream God has planted in our hearts.
Those not faith driven or spirit-filled are warmly welcomed. Come with us.
We all began with a simple idea that has taken on a life of its own.
- Some of you are solopreneurs headed for your first 1-2 million in revenue.
- Others are more traditional small business CEOs, you and your entire team bootstrapping your entire journey through strong revenue you've generated profitably. Or at least trying to.
- And then the iconic startup founders who are co-creating with venture capital partners to build something — at scale. Trying to find the balance between generating revenue and funding. (pro-tip: lean into revenue and the funding opportunities will follow)
>>> Here's what we all have in common.
The Big Idea reveals grand opportunities for economic freedom, to do all God has placed in your heart personally, corporately and for the community you serve. Seemingly perfect priority and balance.
Your idea exposed a marketplace problem + solution, the perfect entrepreneurial marriage.
Yet as soon as you begin your entrepreneurial journey, the obstacles began.
Less than 9% will make it past 1M in revs. 90% of those who start the journey, will fail.
As Mike Tyson famously states "Everyone has a plan until they get punched in the mouth."
Rumsfeld shares similar wisdom to all who take heed: "There are known knowns. These are things we know that we know. There are known unknowns. That is to say, there are things that we know we don't know. But there are also unknown unknowns. There are things we don't know we don't know."
I'm dedicating this week to writing to all of you embarking on this journey.
It's my letter to the entrepreneur. (probably the genesis of a third book I'm penning) Together we'll connect the dots between business, purpose, success and faith.
For those of you not sure about God, Jesus and the Holy Spirit, come along anyway.
Somewhere along the journey you'll find an obstacle so great, that without them, you'll likely fail. No need to do this alone, we're with you.
You'll experience what I have so many times in my personal journey. The Miracles.
This coming Thursday at 10A PST/MST I'm hosting a zoom call open to all, we'll share experiences, what we've learned, and especially how to get through the obstacles in your way.
I affectionately call this 'church for entrepreneurs'. You can get an invite on our website.
Keep on Truckin'
- Gerald